Please use this form to submit a payment for your account.  BEFORE SUBMITTING THIS FORM, BE CERTAIN THAT THE AMOUNT YOU ARE AUTHORIZING IS AVAILABLE TODAY. For check payments, please verify the routing and account numbers are identical to the numbers printed on your check.  DO NOT USE THE NUMBERS FROM A DEPOSIT SLIP.  If your draft payment is returned by your bank for any reason, you will be assessed your contractual NSF fee.

Thank you!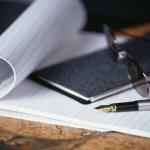 * Required Information

*Your CRG Account #:

* Check Routing #:

* Checking Account #:

Check #:

* Primary Signor Name:

* Amount Authorized:

*Your Telephone #:

*Your E-Mail Address:

Other Pertinent Info:

PLEASE NOTE:

Some agency names sound similar. Before submitting your payment information, please

be certain you are paying the correct agency.

We are CONSOLIDATED RECOVERY GROUP 

located in Aiken, South Carolina. Formerly located in Escondido, California.

Credit Card Submission Form:

*Note we cannot accept American Express

​*Required Information                                                 

*Your CRG Account #:

*Credit Card #:

*Expiration Date:     

​*CVV Code:

*Name on Card:

​​

​*Billing Zip Code:

*Amount Authorized: 

*Your Telephone #:

*Your Email Address:

Other Pertinent Info: